IBA Group
Irina Kiptikova
Last Wednesday, IBA Group was awarded for implementing the best vertical solution of the year. It happened at a gala reception organized by IT Europa to recognize the winners of the European IT & Software Excellence 2015 Awards.
Gyles Daubeney Brandreth, an English writer, broadcaster, and actor announced the results to the audience of more than 350 contestants and their colleagues, friends and families. Winners were selected from 83 finalists that represented 32 European countries. IBA was honored to be one of the winners.
We nominated one project in two categories. Those were Vertical Solution of the Year, and Public Sector and Utilities Solution of the Year. In both categories, IBA Group competed with six other finalists for an award. The Vertical Solution of the Year category turned out to be award-winning for IBA. Congratulations to the winning IBA team!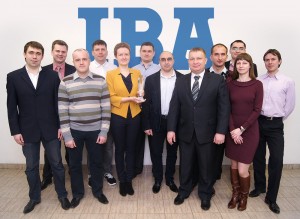 This year's award was specific for IBA Group because the winning solution comprises not only software but both software and hardware. The solution was an Automated Fare Collection (AFC) system. All of us who are passengers of the Minsk public transport tested the solution. Visitors of the 2014 IIHF World Ice Hockey Championship held in Minsk last year were among those who tried the AFC system in practice.
The project posed many challenges for the IBA team as they had to find answers to quite a few questions. Minsk has different types of public transport, each with specific features. How should we handle the specifics? Should the AFC be fully automated or use fare collectors? Should it use the internet as a communication channel? Which security technology is most suitable? Passengers prefer to use single paper tickets instead of transport cards. Will they agree to change their habits?
However, all these issues were solved and the system was launched. Today it is easy and comfortable to use. Passengers enjoy tapping their cards on validators and ticket inspectors produce proudly their automatic terminals to check the fares. The city authorities are able to analyze the operation of the public transport. This solution is just one example of how IT can improve people's life.
The European Software & Solutions Summit that IT Europa conducted right before the Awards focused on the changes that the IT industry should be able to accommodate.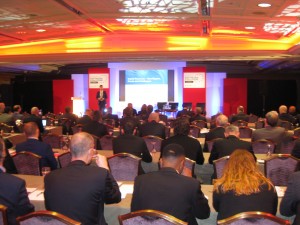 Presenters from Gartner, Oracle, HP, and other market leaders spoke of the new buyers and how their behavior has changed in the past 20 years. John Chapman of IT Europa said that we live in a new world. It is an interconnected world, where equipment and customers become connected. Gartner predicted that 75B products will be connected by 2020.
Oracle went on to say that Everything as a Service (XaaS) is becoming the preferred consumption model and every company is becoming a software company. Even cloud computing is no longer the same. It is evolving towards a fully integrated digital platform, argued Interoute.
Those businesses that adopt new technologies quicker than others are more likely to have experienced higher growth, concluded Verizon and IBA Group is looking to work with such customers.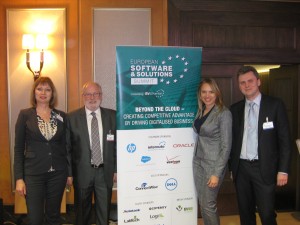 For more information about the Awards, visit our website.