IBA and Modern Art Museum Launch Exhibition of Collages
On May 2, IBA Group and the Modern Art Museum of Belarus opened an exhibition entitled
Hanns Baum: 18 Years in Belarus
. Collages. Assemblages. The exhibition features selected works by the German artist Hanns Baum who spent 18 years in Belarus working as IBM coordinator at IBA Minsk, the largest development center of IBA Group.See a series of video clips (in Russian and German) of the opening event and the press conference.
Valentin Kazan, IBA Vice president, introduces Hanns to journalists at the press conference.
Natalia Sharangovich, museum director,
says that Hanns' works are a reflection of Belarusian reality
and introduces Sergei Levteev, IBA president, who recalls the changes that have happened at IBA since Hanns first came to Belarus.
Hanns Baum describes his works and creative process
.Zinaida Britch, a veteran of IBA, speaks about
the influence that Hanns' creative work had on IBA employees
.
Hanns speaks about Minsk when working on assemblages
.
Hanns gives a master class
🙂Hanns
gives portraits to IBA co-workers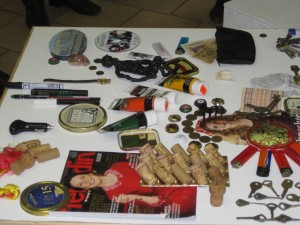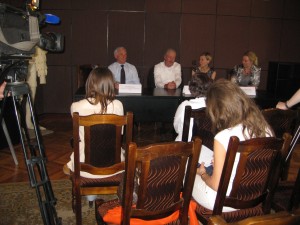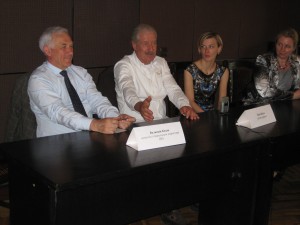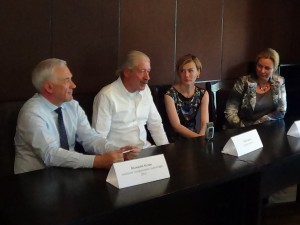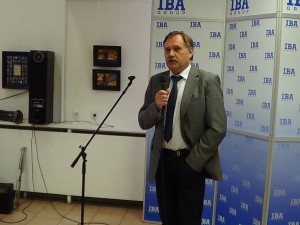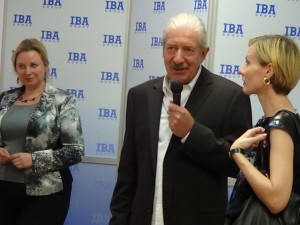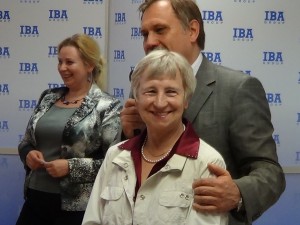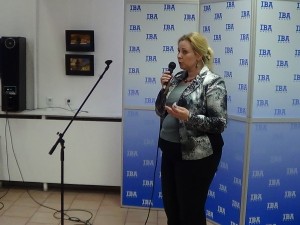 See more pictures of the event and Hanns' works at IBA Group's page on
Facebook