Essential Expansion of MS Power BI for On-Premise Environment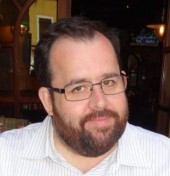 Šimon Kvíčala
The author of the article is Solution Architect of IBA CZ. The article was published in the BI supplement of IT Systems 9/217.
BI is an integral part of managerial decision-making. Šimon Kvíčala, Solution Architect at IBA CZ, writes about the benefits of a newly released component.
On September 5, 2017, Microsoft released an essential component of its Business Intelligence Infrastructure – the Power BI Report Server – that enables the Power BI to run On-Premise. The company expanded its portfolio to allow its customers to obtain all the benefits of interactive work with web and mobile devices without using Power BI cloud services and therefore without leaving sensitive data from internal company systems.
What is Power BI Report Server?
The Power BI Report Server offers a significant amount of Power BI features, namely:
Generation of reports using Power BI Desktop
• Connection to data models of Analysis Services (spreadsheet or multidimensional)
• Data visualization using built-in or custom visualization components
• Creation of custom visualization components, which is an important difference from SQL Server Mobile Reports
• Display and interaction with reports through a web browser
• Export of report data to CSV
• Print report pages
• Display and interaction with reports in Power BI Mobile.
Please see the full information, documentation, and guidelines for users and developers on the Microsoft website.
License model of Power BI Report Server
The license model of Power BI Report Server offers two options.
The first option is for existing users of SQL Server 2008 R2 and higher Enterprise editions with active Software Assurance where it is possible to use the existing licensed kernels for Power BI Report Server. In addition, Power BI Report Server expands the existing portal environment of SQL Server Reporting Services, so there is no need to run two separate solutions (for paged reports and for web and mobile views).
The second option is to license Power BI Premium with Power BI Report Server. Power BI Premium delivers a dedicated cloud capacity and higher performance than Power BI Pro while not requiring individual user access licensing and includes Power BI Report Server for On-Premise reporting.
A common feature for both variants is that every author who hands over his/her reports for further processing to other users should also have the Power BI Pro license.
Alignment of Power BI Report Server with the Microsoft BI presentation tools