SAP Is Redefining How ERP Can Create New Business Solutions
I visited IBA Group just a few months ago and one of the most interesting interactions I had during my visit was with Dmitry Konevtsev, the SAP Department Director. In my own experience, attitudes to Enterprise Resource Planning (ERP) systems such as SAP have changed dramatically in the past few years. Systems that were once essential and heavily invested in have proven to be failures for the business. The reputation of ERP has been in decline, but what are real companies doing with ERP today?
I asked Dmitry for his views on how businesses are approaching ERP today. He said: "The implementation of ERP has been a matter of many discussions since the early days. People often feel uncomfortable about any changes to their business and ERP can often overhaul the operation of the entire enterprise. Therefore, employees are opposed to ERP, but the key is to approach it as a business task, not an IT implementation."
Dmitry explained a recent project that IBA has been involved in implementing. He said: "We initiated the introduction of the newest SAP Profitability and Performance Management 3.0 technology at a major mobile operator. The customer aimed to develop a self-service analytics system that provides a comprehensive insight into the overall company performance. The project is one of the first SAP Performance Management for Financial Services (FS-PER) implementations in the world. The analytical solution is complicated, as it is designed to integrate and harmonize numerous heterogeneous data sources and involves millions of measurement units."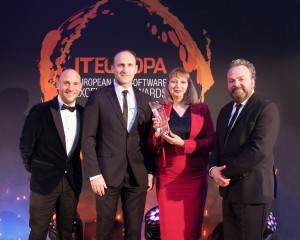 He added: "The solution integrates numerous heterogeneous data from various sources (legacy systems) and is of high complexity, involving 40 million measurement units that result in billions of allocated data records. Our solution was selected as a winner of the European IT & Software Excellence Awards in the category Big Data, IoT or Analytics Solution of the Year in 2019."
Dmitry explained how IBA has experience across many different industries, including oil and gas, railways, and telecommunications. ERP is an important tool across all these industries and although the media image of ERP installations has been largely negative in recent years, the reality is that many companies still require ERP to manage complex logistics and supply chains.
The idea of a digital twin is a concept that many industries are growing, especially as Internet of Things (IoT) sensors become more common. The digital twin has been common in the aerospace industry for many years – an engine manufacturer such as Rolls Royce will maintain a digital version of every engine they deliver and it is updated in real-time from the real engine using a stream of data from sensors, capturing a complete digital twin of the real engine.
Tools such as SAP can deliver this concept for other solutions. Dmitry showed me an example of a building management system. Now I am not an expert on managing buildings, but I can imagine the complexity of managing every single power socket, lightbulb, fire extinguisher, window, and door in a large building. It used to require pages of maps and floor layouts in addition to constant inspections. Now the entire building can be coded into a graphical interface so the user can see everything in 3D on screen and sensors all over the building feed data into the SAP model. A fire extinguisher can send an alert if it has been used and is now empty. A power socket causing a circuit to short out can be identified the moment there is a problem. The model I saw looked stunning because the graphics resembled a video game – maintaining a building like this would clearly be far more efficient than the old system of only fixing problems after they happen. With real-time monitoring and sensors, some problems can be predicted before they happen – and then prevented.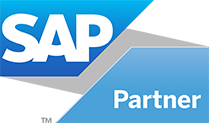 Dmitry explained: "Digital twins are a development of the IoT concept. Earlier, IoT was viewed as a technology of passive sensors that receive and send data. Today, it is a concept of smart sensors that analyze data and make decisions locally based on the data they process. In 2018, Gartner suggested that this is a technology stuck in the hype cycle, but we can see real clients asking for projects like this using SAP Leonardo."
It is clear that ERP has evolved. The integration of IoT is allowing ERP to not only represent process flows, but also to predict and make changes. We are now in an age of intelligent ERP and the failed installations of the past can now stay in the past. Solutions like digital twins using SAP are demonstrating that there is a bright new future for companies ready to explore how ERP can help them to redefine and manage their business processes.
For more information on the SAP team at IBA Group click here.