Instilling Quality Mindset: IBA Gomel Celebrates 20 Years
IBA Gomel, the second largest software development center of IBA Group and the company where I have been working for 20 years, will celebrate its 20th anniversary on July 26, 2021. In this blog, I would like share my memories, thoughts, and impressions related to the company's history.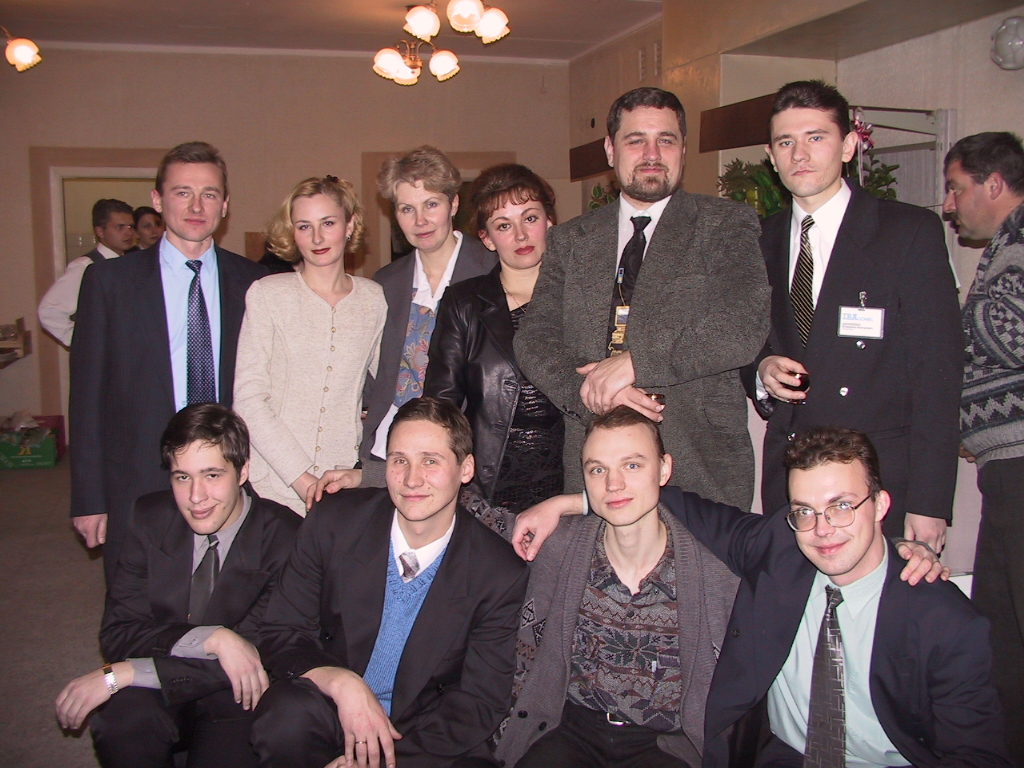 ACADEMIC AND PROFESSIONAL BACKGROUND
I graduated from the Gomel State University in 1985. My specialty was Automated Management Systems or organization of mechanized processing of economic information, to be more exact. Our CEO Igor Khobnya graduated from the same Faculty of Economics at the same university and with the same specialization.
Prior to IBA, I worked as a programmer at different state-owned enterprises, automating economic processes. 
TWENTY YEARS AGO
In 2001, IBA Gomel was hiring SAP consultants. SAP specialists were in short supply and Vladimir Ryzhykh from IBA Minsk came to Gomel to interview the candidates. He selected two teams of five people each and I was in the second five. So we began learning at work and working.
At that time, IBA Gomel rented two labs. We kept growing and renting more rooms. I remember the never-ending renovations in the new rooms, while we were working. We rented a floor, then several floors, and eventually acquired a building of our own. The company was growing before my eyes.
The management took care of the infrastructure, technical support, and the employees. It was a big difference from what I saw at state-owned enterprises. I appreciate their care a lot.
We went for training and knowledge transfer to IBA Minsk. The Minsk people treated us as a part of their family. This two-month trip is one of my best memories.  Our mentors were the people who had been working in the IT industry since the first mainframes came to life and they took care of us as if we were their kids.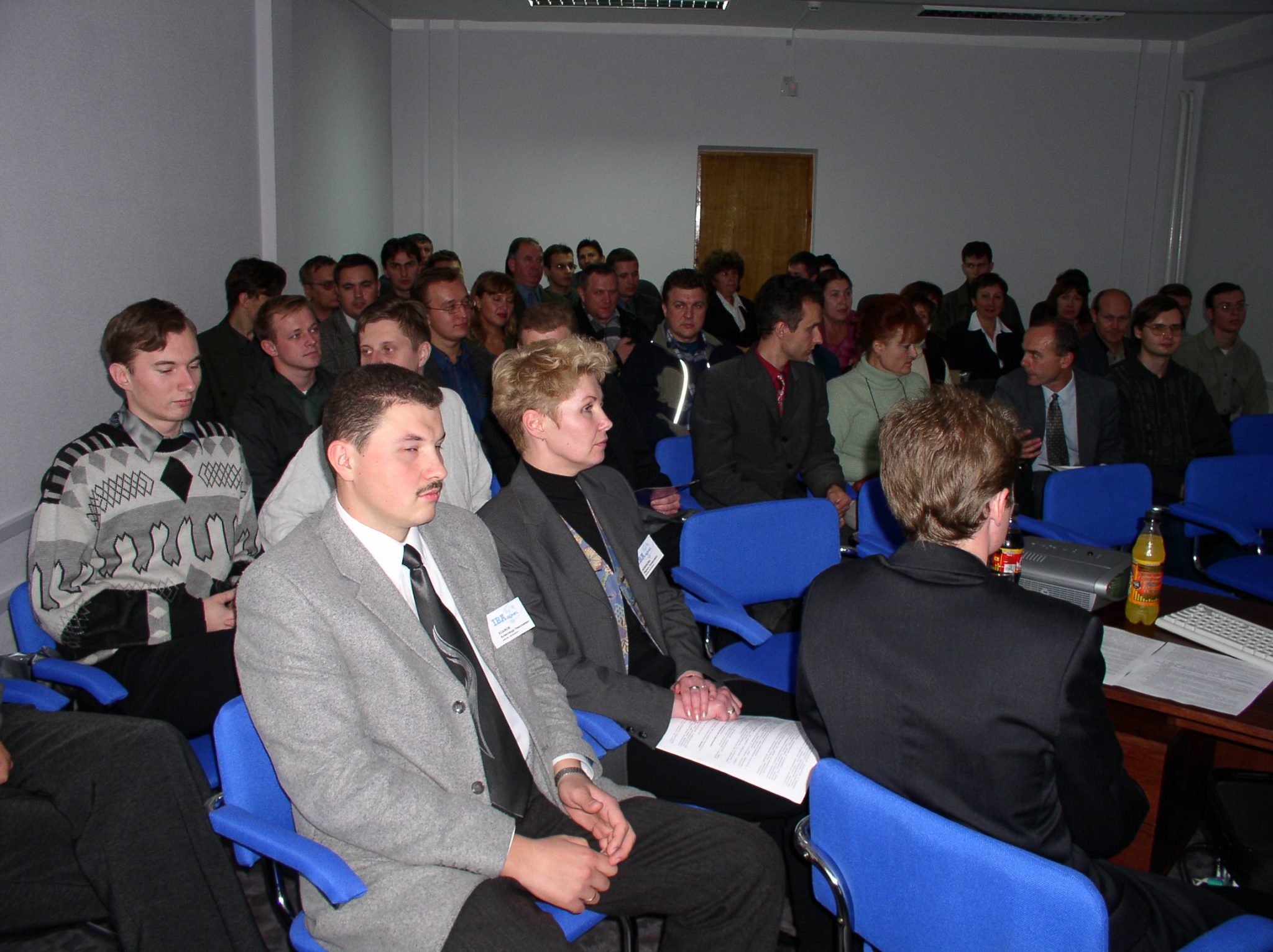 QUALITY ASSURANCE ESTABLISHED
On January 3, 2004, the company's management realized that an independent quality assurance service is required and they offered me to lead this function. To date, I had extensive experience of accounting automation, and knew how to set out tasks and how to automate processes. I had understanding of how to make the clients' life more comfortable and business processes more optimal. That is how it turned out that I stood at the origins of the quality management system at IBA Gomel.     
Step-by-step, I was switching from programming to the description of the lifecycle of software processes. Describing software development and maintenance processes was just a part of my task. I aimed to instill a QA mindset in the company. 
We were just 30 people at that time and it was quite easy. We understood each other and had common goals. I conducted process and project auditing, having close communication with the teams. The relationships were informal, friendly, and it was a lot of fun. It was a great pleasure going to work every day. Some of those with whom I started are now working in Minsk, Moscow or Germany.
To create and then certify our quality management system (QMS) to ISO, we took the IBA Minsk's QMS as the basis. As a result, we can easily roll out and scale our processes using a unified approach.
DEVELOPERS OF THE 2020S VS DEVELOPERS OF THE 1980S
Software developers of my age differ a lot from young developers. We delved into the task. Before suggesting automation scenarios, I studied business processes and how they are interrelated, built a holistic picture of the whole production, and then broke the processes down to minor stages. We used to prepare specifications and technical design documents. In our times, we could work with the same technology for ten years or even more.
The today's young developers are quick and flexible. They study the sequence of operations, the input, the output, and produce the required results.   Young developers are very good at new technologies. As soon as a request for a new technology comes in, they study it quickly, pass certification exams, and are ready for an interview with a client. They do not have the time and willingness to study the system as a whole, its configuration or interconnections. They quickly grasp the point and begin coding. Today, everything is reduced to a minimum. They develop a prototype and the client says yes or no. Agile development is a common practice.
WRITING CODE IS NOT ENOUGH
In my view, it is important to understand the customer's business and industry. Knowing how to write code does not mean being a good software developer.  QA supervises how you execute the processes and meet documented requirements. It covers the entire lifecycle, from idea, design, plan, and implementation to a finished product. It is important to know how your code fits in the final product.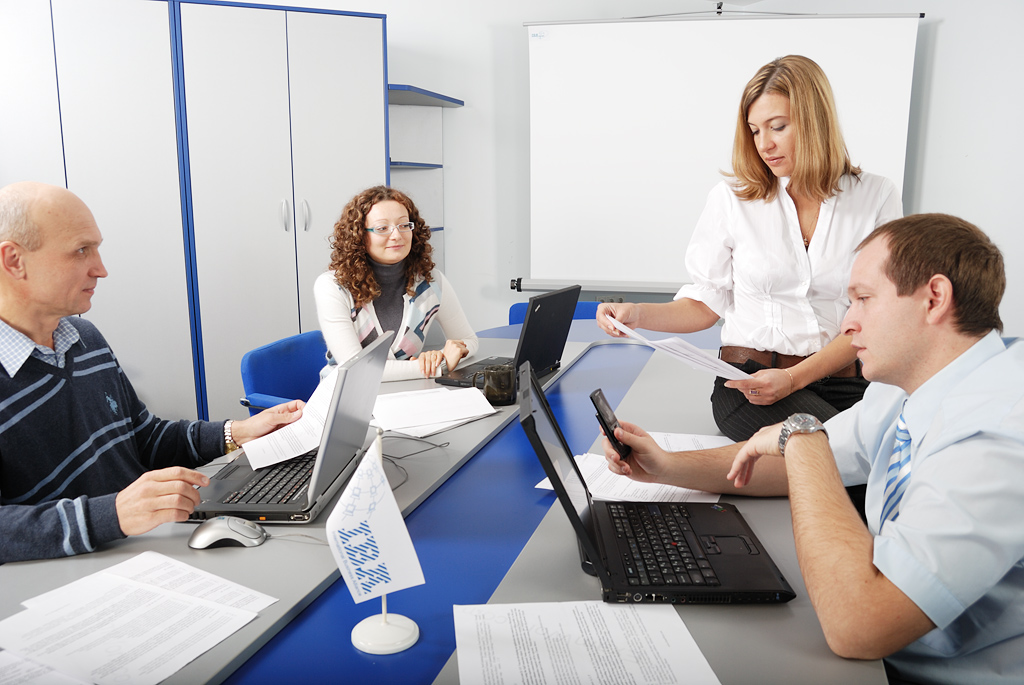 QA AUDITS AND CLIENT COMPLAINTS
I am the only full-time QA specialist at IBA Gomel. I can also engage in-house part-time auditors, if needed. We have no complaints from clients with regard to quality. Sometimes, there are problems with deadlines. This concerns local large-scale customers that have a complicated hierarchy and a multitier approval procedure. It is not the case with Western clients. They have consistent business processes at their companies and request our process descriptions to know how we develop and deliver. We have common ground with them.  
WORK FROM HOME
Today, we work from home. This mode has both advantages and shortcomings. Young people want a flexible work schedule. However, I believe that flexibility must go hand-in-hand with discipline. If you want to have free working hours, become a freelancer.  This is my stance.
LOOKING INTO THE FUTURE
IBA Gomel has a team of 500 people. In addition to SAP and Java, we specialize in new technologies, such as Data Science and Machine Learning. I look forward to our further growth and believe that high quality plays a major role in that growth. Congratulations to the IBA family!