IBA Group's CSR Project Offers Opportunities to Disabled People
On October 6, the Global Sourcing Association (GSA), formerly known as the European Outsourcing Association (EOA), held the Global Sourcing Leadership Summit and announced the winners of the 2016 EOA Awards. IBA Group was selected the winner in the category Award for Corporate Social Responsibility (CSR). The news is really exciting. The project that earned the award is really special.
IBA Institute, a member of IBA Group, trained 120 disabled people in system administration. Entitled Promotion of IT among People with Disabilities, the award-winning project was the first IT education project for disabled people in Belarus.
As many people with disabilities were unable to attend in-class trainings, IBA Group conducted distance training. The students could see the teacher's desktop, ask questions, make presentations, and prepare lab works on network behavior in Cisco Packet Tracer.
Following the training, IBA Group organized a contest among the graduates of the course to attract employers' attention to the newly educated system administrators. The idea was to show that people with disabilities deserve praise and well-paid jobs.
The contestants were to troubleshoot network connection problems and to get access to web resources within two hours. The winner solved the task in one hour. Alexander Makarchuk, a completely paralyzed resident of Borisov, left behind the runner-up by 40 minutes. From an outsider's viewpoint, it looked like he was singing canticles: e-e-e and the curser jumps up, a-a-a and it moves to the right…Technically speaking, Alexander manages the cursor using the software Vocal Joystick that 'memorizes' the entered words.
It was a unique project that socialized people with disabilities through IT education. As a result of the project, a community of learners with an immersive environment was created. Six project graduates, including the contest winner were offered IT jobs!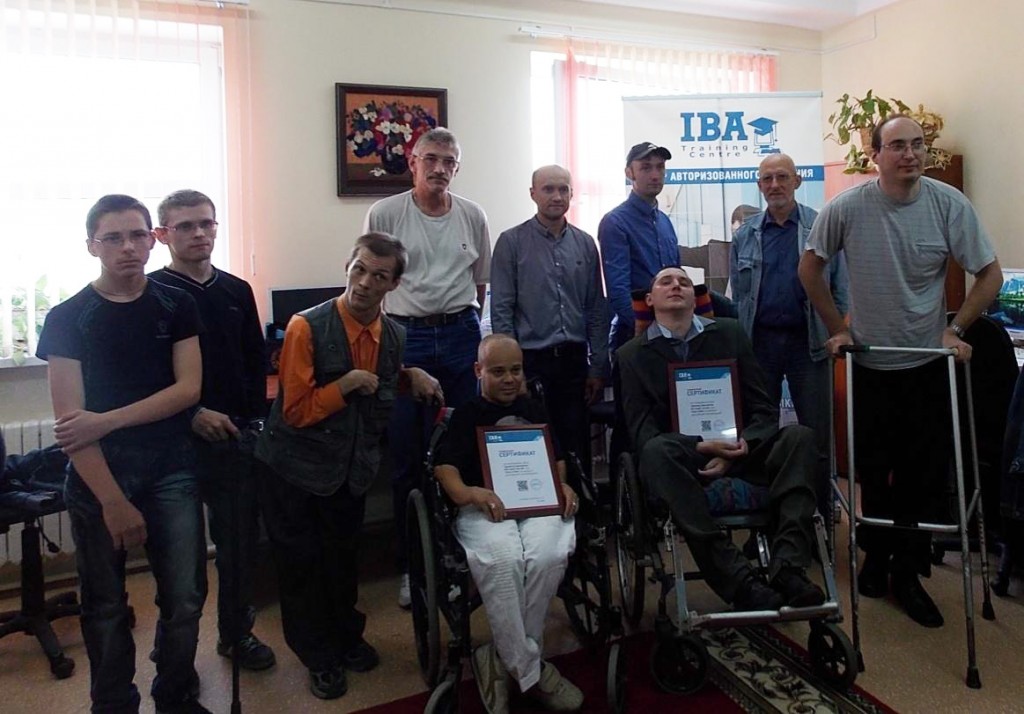 As for the Global Sourcing Leadership Summit, it was held in Sophia, Bulgaria. Rosen Plevneliev, President of Bulgaria, opened the summit. After Bulgaria was selected the Outsourcing Destination of the Year in 2015, a letter of the Bulgarian President came to Kerry Hallard, NOA and EOA CEO. He invited the association to organize the 2016 summit and awards in Sofia. It goes without saying the invitation was accepted.
President Plevneliev mentioned qualified resources and political stability, calling Bulgaria "an island of stability" in Europe. People of different religions and politics co-exist in the country.
Kerry, now the CEO of GSA, announced that after 29 years the NOA brand stopped its existence and the NOA was transformed to the Global Sourcing Association (GSA). The new association signed cooperation agreements with Russian and Chinese outsourcing associations and adopted its Global Sourcing Standard.
The most popular discussion topics at the summit were gender equality, robotic process automation (RPA), digital technologies, and the meaning of Brexit for the European sourcing market.