Celebrating a Decade of Partnership with Hapag-Lloyd
As we are marking a decade of our partnership with Hapag-Lloyd, I would like to recall my personal experience of working with this company. Ten years ago, I was a part of that flagship team that launched the first IBA Group's project for Hapag-Lloyd.
BACK TO THE BEGINNING
From 1997 to 2011, I worked on different projects for IBM.  The offer to switch from IBM to Hapag-Lloyd was interesting to me, as I am always willing to go the extra mile to do something new.
The selection process was rigorous and challenging. A big group of Hapag-Lloyd specialists came to our site to conduct interviews and find the best developers and service managers. They selected five developers and I was the sixth team member, appointed as Service Manager. According to the contract, Hapag-Lloyd could cancel the project at any stage within the first two years, if they were not satisfied with the service level.  My colleagues and I proved that we were able to do what they expected.
I became in charge of the organization of daily work of the IBA team, of communication between the teams, and of inter-and intra-integration.
WHAT IMPRESSED ME MOST
Working with this large-scale German company brought me a lot of excitement. It was really impressive how the Germans worked. For example, Bastian Dölle, my immediate contact at Hapag-Lloyd, is so well-organized, accurate, and all his actions are impeccably planned. I learned a lot from him and his colleagues.
TWO-WAY KNOWLEDGE EXCHANGE
The communication and knowledge transfer was two-way. From our side, we suggested that a dedicated testing team be set up. At that time, Hapag-Lloyd used to do cross-testing by developers. After they evaluated the efficiency of dedicated testing, they approved the idea. I am happy that I played a role in this improvement.
TRAVELING TO HAPAG-LLOYD'S SITES
Unlike my colleague Dzmitry Holub, I did not have long-term business trips to Hamburg. I was just twice for one-week assignments and did not have time to see the city. However, I was impressed with the Hapag-Lloyd's headquarters located on the sea embankment in an old building of the early 1900s.
The IT division is located in a new building made of glass in a new industrial district.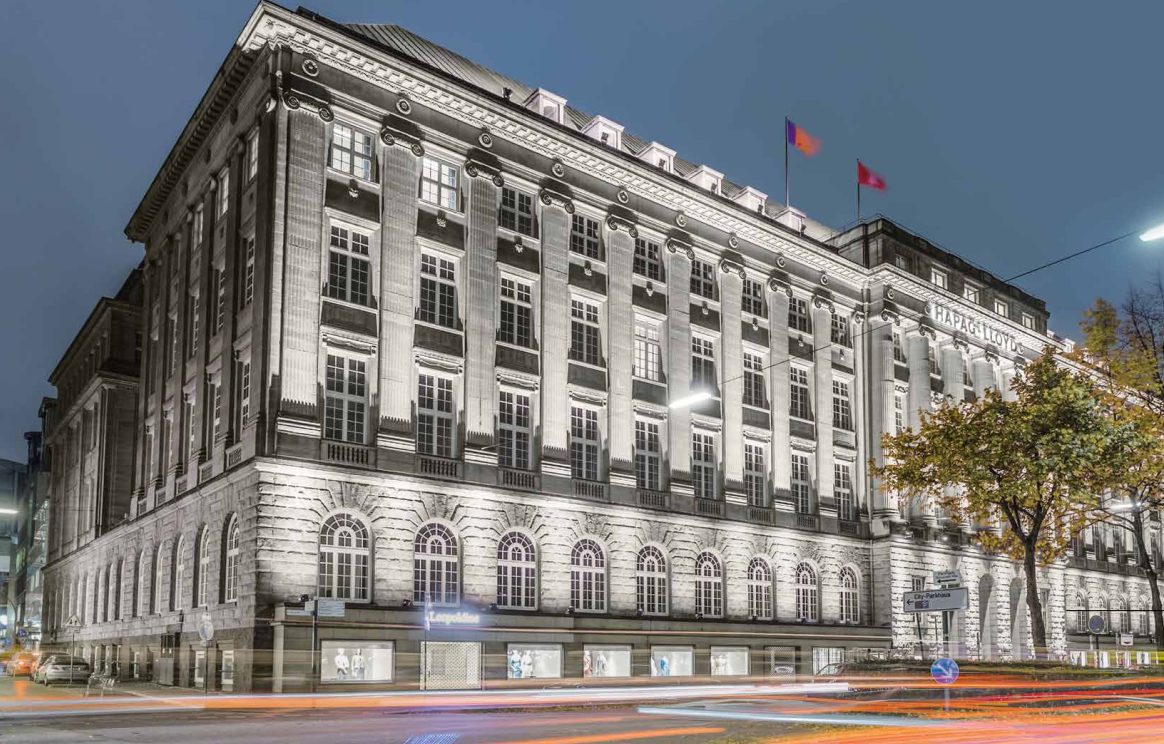 HAPAG-LLOYD HEADQUARTERS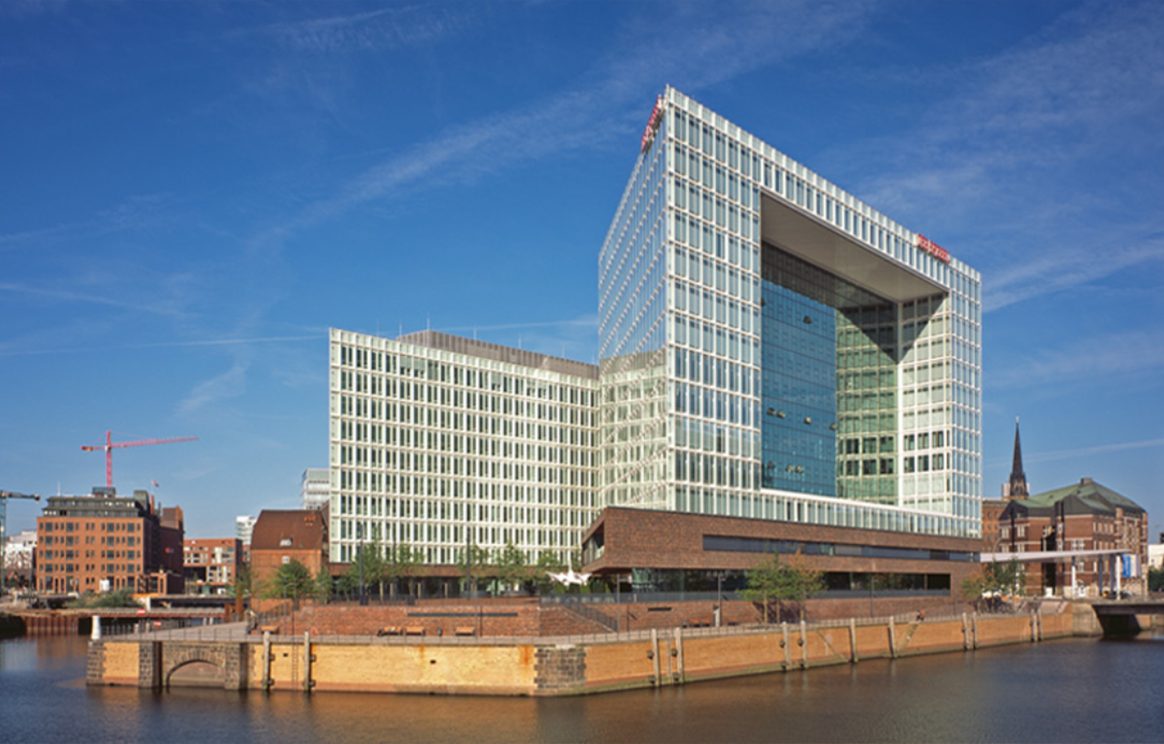 HAPAG-LLOYD'S IT DIVISION LOCATION
MAINTAINING A CLOSE RELATIONSHIP
I would like to congratulate IBA and Hapag-Lloyd on this great anniversary and to wish all of us further growth and an even stronger friendship. As for me, I remain a part of this outstanding team for years to come.
IBA Group is proud to have long-term clients, and Hapag-Lloyd is one of them. Read more about the anniversary and what memories Dzmitry Holub, IBA Project Manager,  shares about this partnership and discover what it gave him professionally and personally.