SAP S/4HANA Conversion: Challenges And Recommendations
In our previous blog post, David Henzgen had a discussion on what is going on in the SAP S/4HANA area with our experts Maryana Liashchynskaya, Yury Bakhar, and Alesia Dashuk. They talked about why S/4HANA conversion is progressing slowly, the advantages that S/4HANA offers, and the goals companies and their customers pursue when switching to S/4HANA. Read the second part below to get even more insights on SAP S/4HANA and conversion to it.
Why is S/4HANA conversion progressing slowly? In your opinion, what are the biggest challenges when planning a migration to S/4?
Companies are delaying this migration because it is not just a system upgrade. The conversion is a complex task. For some business processes, redesign and re-implementation may be required. As companies have already spent a lot of money on the existing solution, they do not want to lose these investments. Sure, it is not only about money, but also about time. Some companies are not very flexible. They believe that the way they do their work is fine, and they should not change anything, if they still have benefits from using the old solution. Some clients are just satisfied with their current system. They are not sure about what they will benefit from the new solution.
For example, if the current system works fine, why should they migrate to another one? It might also happen that the existing systems are not compatible with S/4HANA and thereby they will have to re-implement the current custom applications or even develop them from scratch. From my experience, some clients had bad experience with ECC implementation and they do not want to go through the same problems. I am not saying they will have these problems, but they might be anxious about that. Anxiety and unclear explanations to the stakeholders may also be the reason.
Yury:
There are many different barriers for transition to S/4HANA because some customization should be re-implemented. You need to make additional efforts and invest money. If a client uses an SAP ERP system, they should check the current state of the system before conversion to decide, if it is good for them to move to S/4. In some cases, it's impossible to move to S/4 because there are applications and customizations that are not supported in S/4. It is one of the reasons why they don't want to move to S/4HANA.
From your experience, which scenario is more likely to happen: brownfield or greenfield? Does it depend on the company?
Maryana:
According to the 2021 SAP statistics, customers choose equally.
Yury:
Initially, SAP provided reports and programs for brownfield conversion to S/4HANA and now SAP provides more utilities for system conversion, so the percentage of those who choose system conversion is bigger than earlier. Now it is 50/50, but previously it was less. As SAP mentioned, new customers will prefer system conversion in the future. I think that in the future the share of system conversion will be more than 50%.
Maryana:
SAP provides more and more guidance for system conversion based on clients' experience. They add more information in the current manuals because more and more clients choose system conversion. And the more clients choose it, the more information and best practices SAP has to share about how to spend less and get more for the customer.
Yury:
Before starting conversion to S/4, you should decide which option is better. If your old system has many dead data and not good processes, it is better to implement new processes using S/4HANA, that is new implementation. Conversely, if you need to save all data from previous years in one system and all your processes will be good in a new S/4HANA system, you don't need to redesign them. In this case, it is better to use brownfield approach. You can't decide which one is better, greenfield or brownfield, without system analysis. You need to do additional system analysis using utilities that SAP provides.
Based on your experience – could you describe to me what typical path customers follow when switching to S/4HANA, and how long this path takes? And how high do you see the chance that companies will use the new opportunities and not just move their old system?
Maryana:
It is obligatory to run an SAP readiness check for SAP S/4HANA. The earlier company does this check, the better. They will clear their custom code, adjust their business processes, and get the insight of how the process will look like after migration. The main idea is that they will clean up their system. Based on this check, they will have to decide, if this is going to be a brownfield or a greenfield implementation.
As for project duration, it takes from 3 to 9 months for brownfield and from 7 to 48 months for greenfield, including roll-out.
Is it possible to introduce S/4HANA to a client without consulting?
Maryana:
No, because a consultant should carefully collect and analyze the information we have discussed.  They provide analysis of the customer's specifics and data and the stakeholders have to make a decision, whether it should be a new implementation or just migration, or a selective data transition as an option.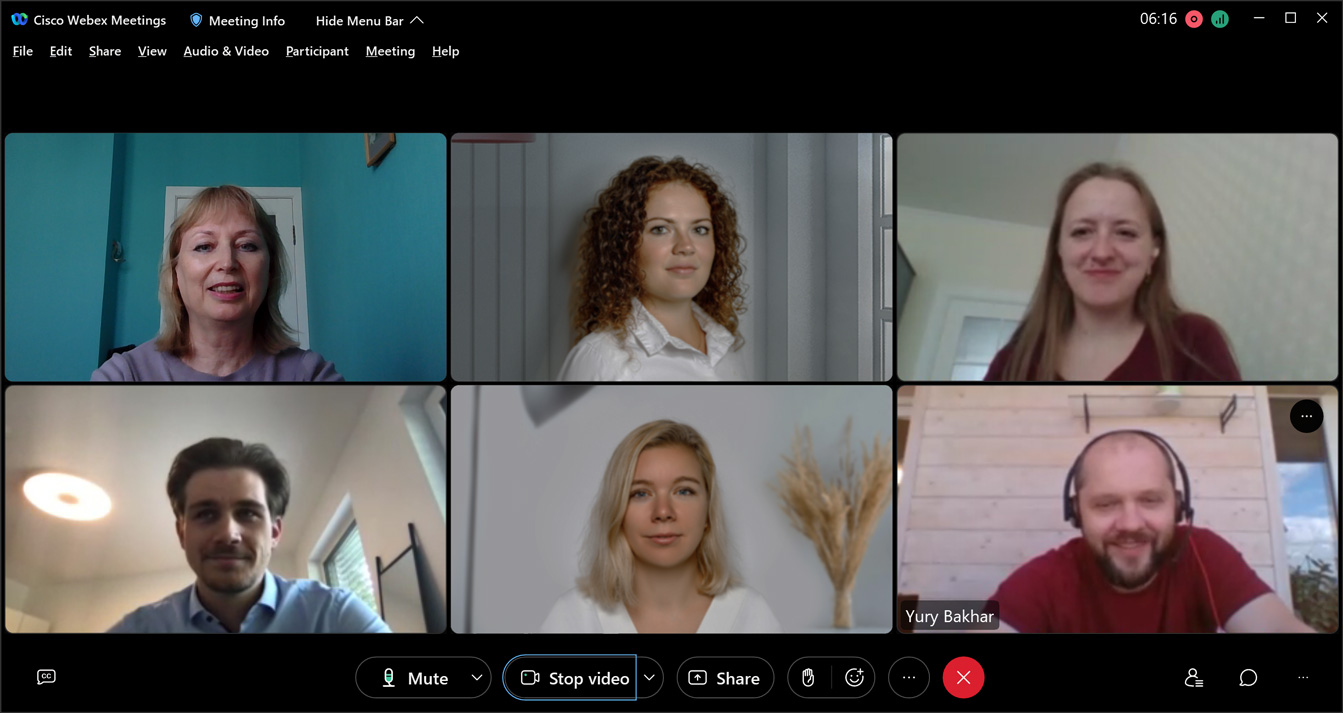 So the typical project time depends on the company, right? For a very big company it will take longer and smaller companies will get through faster?
Maryana:
I would also say that it depends on the company's requirements. For example, if a big company would like to have standard processes everywhere, this implementation will be faster than with a small company that wants to customize everything. Customization is always a challenge for a company, because it involves a full development process for each application, including testing, retesting, and implementation of changes.
Every client is unique. We as partners always stay in sync with the clients and try to understand their needs. Our experienced consultants can advise what would be better for them. In some cases, clients do not understand what is better and our consultants spend a lot of time convincing them that a particular option or solution will suit them better, will be more effective, and will cost less.
Yury:
It depends on the number of processes in the current system. If a small company has many modules implemented in the ECC system it will be harder to move to S/4HANA In comparison with a big company that implemented only some modules.
Is it possible to combine greenfield and brownfield?
Yury:
It is impossible to combine greenfield and brownfield. Greenfield is a new implementation. You stop your old system and move to a new S/4HANA system. With brownfield, you convert all your data from your old system. It will be a new system, but all old data will be converted in your S/4HANA system. It is not always possible to use brownfield, as we discussed earlier. You can combine, but it is called a selective data transition, when you implement a new system and move some data from your old system. What is important, it is an expensive path of conversion and only very big companies can afford it.
What would you recommend to companies that still have the S/4HANA migration ahead of them? And when do you think companies should start migrating to S/4HANA?
Maryana:
The first recommendation is to run an SAP readiness check. The earlier they do this, the better understanding of the system they will finally get. As a result of the SAP readiness check, they will get a Simplification Item Catalog, where SAP will provide them with improvements for current business processes, recommendations for custom code, and simplifications about the code that is already obsolete and can be removed. The check will show, if the data is consistent and ready to move to S/4HANA. In some cases, clients have to make their data consistent in all tables in order to move forward.
Yury:
The Simplification Item Catalog is about the differences between your current system and S/4HANA system. If you are trying to move from ECC to S/4HANA, it will list the items that were changed in your current system. This catalog is useful when you upgrade from a lower version to a higher version of S/4HANA. You can go to the SAP portal, select an earlier S/4HANA version and a new version, and get only the items that had some changes from version to version. Therefore, this catalog lists changes between current and previous versions of a system for users to understand what changed in their version compared with the version to which they want to move.
When is it better to start a conversion?
Yury:
If a company decides to move from ECC to S/4HANA, it is better to do it as early as possible. In ECC, you usually do some additional customizing and keep supporting your current ECC version, and this customization in some cases can be incompatible with S/4. There will be work that you don't need to do in S/4HANA. On the other hand, some business processes may be available in S/4 and not available in ECC. So it is better to move to S/4HANA using ready-made business processes and not implementing these in your ECC system.
Maryana:
All these points can help company stakeholders minimize their expenses. If they go to the cloud, it will also cut their expenses because subscription fees are lower than the cost of a standard on-premise edition. As I already mentioned, a consultant plays a big role in explaining to the customer what they should do and where they should go to become a digital enterprise.
Thank you very much. I think I can use a lot of information that you gave me. I would also like to give my special thanks to Tatsiana Hrybach, who made this meeting happen.
Want to know more about SAP S/4HANA?
Discover SAP S/4HANA migration scenarios, learn about our technical evaluation, and fixed price offers for SAP S/4HANA migration.