SAP S/4HANA Conversion: Challenges And Recommendations
Working on my master thesis, I met with my partners from IBA Group to get a practical perspective on what is going on in the SAP S/4HANA area. As a result of the meeting, I came up with this blog article. My interviewees were real experts in S/4HANA, namely Maryana Liashchynskaya, Yury Bakhar, and Alesia Dashuk.
Products are becoming more and more individualized, cost focuses are changing and companies are becoming increasingly uncertain. The management of companies (agility) is also changing. In addition, digitization is progressing. According to my research and several surveys, the S/4HANA conversion is progressing slowly. Many companies initially remain on the old system. Do you have any idea what could be causing this? Isn't time running out too?
I cannot agree with you more about this because companies need to keep in mind many things while implementing new software or converting from an old ECC to a new one. However, they have to make this decision because SAP will stop supporting the old ECC after 2027. The previous deadline was 2025.
From your point of view, what would be the main reasons for a change? What advantages does S/4HANA offer? What hopes/ specific goals do companies/ their customers typically pursue when switching to S/4?
Clients are not willing to migrate to the new software and that is why SAP extended the deadline, but companies have to make this decision because the world is very changeable now and if you want to be successful on the market, you need to be faster and more effective than your competition. If you have an outdated ERP system and your data is not real time, you cannot react proactively to the changing environment. That is why I strongly believe that one day everyone will move to S/4HANA.
In terms of digitalization, S/4HANA offers a completely new user interface. If you saw the old ECC GUI interface, it is really confusing, especially for new users, and there is data redundancy. For example, some departments can see details of other departments they should not see or simply don't need, but they have access to these transactions. Based on the new role-based approach, the users can view only the information they need. The interface is user-friendly and more intuitive. The solution is accessible on all devices. Managers do not have to open their laptops to approve requests. They can do that being on their own journey. This enables fast decision-making.
In addition, S/4HANA provides a more efficient database, resulting in shorter time for data collection and transaction handling. Real time reporting is also essential. Users are now able to create their own ad hoc reports without any help from developers.
The SAP ecosystem provides smooth integration with external applications like Concur for travel management, Hybris for e-commerce, SuccessFactors for human resource management.
To sum up, the main reasons for transition to S/4HANA are to become more competitive, to have real time data, and to support decision-making.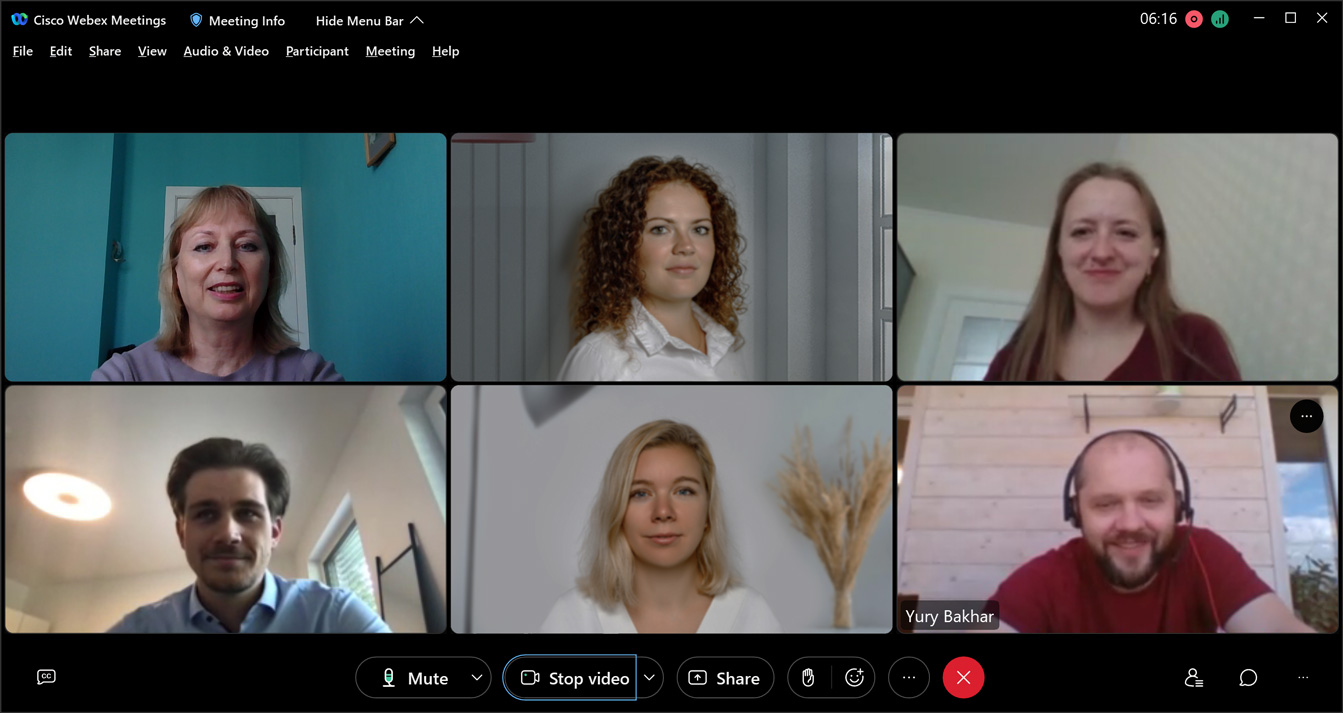 What advantages does S/4 offer to the new finance world? And what are the advantages of the new software for cost accounting in companies?
Yury:
Previously, all data were stored in multiple financial tables and spreadsheets, with different tables for asset accounting, controlling, and so on. Now it uses one common big table called a universal journal.
Maryana:
This table eliminates discrepancies between different financial modules, including asset accounting, controlling, and material management. It serves as a single data source and all the data is consistent.
For example, when I worked as a manager at a big transnational company, users complained about data inconsistency.  Migrating from their own ERP system to ECC, they were complaining that in their old ERP system the data was correct, but in ECC they found a lot of errors. I believe this was due to multiple data sources. Having one single source, the data is clear and there are almost no errors. Anyway, while implementing new software or migrating to a new platform, users will verify this during the testing period. S/4HANA is the best solution for finance because it allows for reporting on the fly, which is crucial for accounting.
Users also feel more confident in what they do and they can create their own reports in addition to pre-configured reports, such as KPI reporting and 360 visualization reporting broken down to any field of the enterprise activity, and an accountant can check everything. There also exists the Advanced Compliance Reporting (ACR). Aligned with legacy requirements, legal compliance requirements, and country-specific requirements, ACR is available for almost all countries of the world.
The best benefit for financial managers is the user web application. For example, for our latest project the manager analyzed the volume of product when he was at home, on vacation, at night, on a business trip, everywhere.
What is the main goal why they switch to S/4HANA? Is it just the time pressure? What hopes/ specific goals do companies/ their customers typically pursue when switching to S/4?
Maryana:
It is not about time pressure. It is a more effective system that allows for making decisions in real time without any delays. Not only that, it also helps to lower the total cost of ownership of the system. It's worth to mention that customers who have purchased SAP S/4HANA Cloud subscription that SAP provides As a Service can turn IT operations into an operational expense (OpEx) as opposed to a capital expense (CapEx), avoiding the need for a large upfront investment in hardware and software maintenance, and replacing it with predictable monthly fees.
In addition, a client gets basic functionality of SAP Extended Warehouse Management (EWM) and Transportation Management included in the Digital Core license. Another bonus is the SAP Business Network Starter Pack that contains subscription to Ariba Network, Asset Intelligence Network, and Logistics Business Network. Although this offer includes a limited number of documents, customers can try business networks and decide, whether they need these in their work. Plus, we should not forget about the SAP S/4HANA for customer management and sales solution. A number of basic functions of CRM are available with the Enterprise Management subscription.
What is also important to mention is that SAP provides machine learning (ML) and artificial intelligence (AI) capabilities in S/4HANA. In 2020, Gartner predicted that 69% of routine work performed by managers will be totally automated. SAP is embedding AI into applications (S/4HANA and other apps), combining Robotic Process Automation (RPA), SAP Conversational AI, and SAP AI Business Services through its Business Technology Platform (BTP).
With S/4HANA, there is a possibility to develop applications using a low code or no-code approach. SAP provides a business technology platform with different tools that help customers create applications using visual programming, drag and drop capabilities, and automate their business processes with low efforts. It is also a good investment. As they use standard tools, they can easily support and change these applications. SAP provide their own methodology for implementation and conversion, which also speeds up all these processes. Using best practices, a company can apply different industry solutions based on experience of similar companies.
For me, as a former IU developer, the main reason to migrate to S/4HANA is a better UI.  It helps to minimize the onboarding time for new users. They can easily understand what is going on in the system and what they should do in their daily job. An intuitive and understandable UI increases user effectiveness, helping the company to minimize efforts and money spent on user training and onboarding. The market conditions today are very changeable and sometimes you have to transform your business processes into something new in order to fit into this market.  S/4HANA provides this flexibility.
This is the first part of our interview on S/4HANA. Read the second part that dwells on why S/4HANA conversion is progressing slowly, if it is possible to combine greenfield and brownfield scenarios, and when it is better to start a conversion.